Welcome back to the Gentleman's Gazette! Have you ever asked yourselves, should I wear a jacket with jeans? Is it too formal, is it just right? Well in today's video we'll talk about nothing but jeans, blazers and suit jackets. When you can wear them, when you should avoid them and anything else you want to know about those combinations. Obviously it's a very similar question to can I wear a jacket without a tie and we discussed it in a separate video here.
When should you wear a jacket with denim is a popular question because many men today wear it, yet it goes against traditional style rules because jeans used to be strictly blue-collar workwear. Today, men's style is a lot more casual than it used to be 50 or 60 years ago and jeans are probably the number one worn pants by men. As everything gets more casual of course a lot of men try to wear jeans with anything else they have in their wardrobe particularly suit separates because that's what they sometimes have to wear to work.
In an attempt to dress up their jeans or to dress down their suit they simply combine the two but it rarely works and it hardly ever looks advantageous unless you follow a few clear-cut rules. The issue of suit jackets with jeans is that it is a clash of formalities. Typically it's a combination seen worn by middle managers who want to seem approachable yet be a cut above their subordinates.
It's definitely a fine line to walk but dressing purposefully and thoughtfully is the key here. Personally I hardly ever wear jeans with a jacket, it's simply not my style. But here is how you can pull it off. First of all pair your blazer or sport coat only with your dressiest jeans. That means no holes and no used look. Also it's really important that you have enough contrast between your sport coat and your jeans. If you have a dark washed denim with a dark navy blazer it's not enough contrast and it looks odd because it's similar yet it's not a suit and it's just weird. So in general, a medium dark wash or something slightly lighter is best. It's essential that your jeans don't puddle and are hemmed to the exactly right length. To learn more about what length is right for you, check out this video here.
In terms of cut, a straight leg or maybe something that slightly tapered works best. Definitely avoid really baggy cuts as well as a bootcut. Also don't cuff or pin roll your jeans because that's simply too casual. If you still want to learn how to do it please check out this video here. Two, rather than going with a navy blazer instead branch out and maybe go with jackets that have different colors as well as patterns and materials because that's more contrasting or interesting, but also more casual and it works better with jeans.
Good features include notch lapels because peak lapels would be too formal. You can also have patch pockets because they're more formal than jetted pockets or flat pockets. In terms of patterns, you can go with little houndstooth pattern maybe a small micro check or a classic Prince of Wales check. When it comes to material compositions, 100% wool is okay but to make it more casual add cotton and linen blends sometimes wool linen or wool cotton blends or sometimes also a little bit of silk or cashmere for a softer hand and touch. In terms of jacket colors, you can go with lighter shades of blue, maybe a royal blue for example or even a lighter blue. Overchecks could be in red or an orange because that's a little more casual. In the winter brown tones are great especially as a Glen check with dark brown and off-white or maybe a herringbone jacket in a medium brown. With all those lighter colors, one pair of dark washed denim really works best because it provides a contrast and it's a classic jeans color.
The personal favorite of mine is the color green it goes really well with dark washed denim. And to learn more about why green is underrated in menswear, please check out this video here. Also definitely avoid white or off-white jackets because the denim will color off on it and the contrast is too strong. Three, make sure to wear your denim and your sport coat with casual shirts to bridge the gap formalities. Long-sleeve dress shirts are good but ideally you should avoid the most formal variations in solid white because they're just too businesslike.
Instead maybe you go with an off-white or a green shirt maybe something with a rougher texture and maybe skip ironing to create a more casual look. Alternatively you can also go with button-down collars because they are more casual and check shirts, as well as little houndstooth shirts because they're also more casual than solids. If you want something like a solid I suggest an Oxford fabric with a two-tone maybe light blue and white because it's durable and more casual. No matter what shirt you choose always tuck it in because an untucked shirt with a sport coat or a suit jacket simply looks odd. Four, wear the combination of jeans and sport coat with the right kind of shoes. Black Oxfords are way too formal and not appropriate here. At the same time boat shoes are too informal and should likewise be avoided. So what should you wear? Ideally go with brown tones or burgundy and oxblood. If you want to be a little more experimental you can think about olive green, grey or maybe navy. In terms of styles a classic derby shoe is good just like those burgundy derbies or these olive green derbies on a very Parisian elegant last.
Because of the color it makes them work with a jeans and a sport coat. Alternatively you could opt for loafers either tassel loafers or penny loafers, both work. Another good options are monk straps such as those brown single monks with some broguing and a wingtip or those more fashion-forward double monks in burgundy. If you want to go with oxfords go with brogues either half brogues or full brogues because that's casual enough to wear with jeans and it ties the ensemble together with your sport coat. Other good options include chukka boots or chelsea boots. In terms of leather texture, suede is really great to combine with jeans and a sport coat. Why? Simply because it's a little more casual. It's less serious and as such it ties together those two elements of different formalities So now that you know how and when to wear a blazer with jeans, the question is, when should you not wear those two items together? First of all the biggest mistake I see men make in this situation is that they pair a traditional business suit with a pair of jeans they have.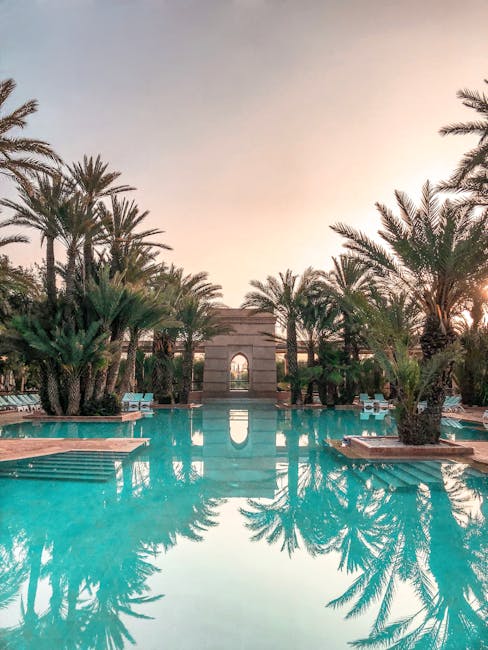 Particularly it's that black business suit jacket or that pinstripe jacket that they wear with dark blue jeans and it just looks weird and odd. As discussed before, while some suit jackets can be worn with jeans especially if they're more casual any kind of business suit should not be combined with jeans, that includes solid navy jackets or maybe solid grey jackets but also any kind of stripe, pinstripe, rope stripe or chalk stripe. They won't look good with jeans. Don't combine jeans with a double-breasted business jacket. Double-breasted is typically more formal. It has peak lapels and as such is even more formal than a single breasted blazer with patch pockets. Hence, avoid. However in recent years double-breasted jackets have become a lot more popular especially at Pitti Uomo. And if you have something that has a nice linen blend maybe with the Prince of Wales pattern and lighter colors, you can definitely combine them with jeans. Never wear a t-shirt with jeans underneath a jacket because it's a clash of formalities. Either you wear just a t-shirt and some jeans and you skip the jacket all together or you opt for the jacket but you go with a casual dress shirt or this blend of polo shirt and dress shirt I mentioned before.
Four, never wear any kind of black shoes especially not black dress shoes with this combination because it looks out of place. Black is fine for formal business suits and office wear but not when you were jeans. Instead go with browns, tan tones, burgundy tones, greens or anything else but not black. To learn why black is one of the most overrated colors in menswear, please check out this video here.
Five, jeans with a jacket are not ideal if you want to wear a tie, a bow tie or maybe an ascot simply because it would be too formal and a clash. So if you opt for the combination of jacket and jeans forgo your tie and your neck wear instead go with a pocket square or maybe a boutonniere because that creates a visual interest and it just creates for a more polished look. For a selection of pocket squares that are perfect to be worn with jeans and a sport coat please check out our store here. You'll also find boutonnieres there that will just round out your outfit. Six, you don't want to wear jeans with a jacket if you want to have a formal dress shirt. That means, double cuffs with cufflinks because that's too formal for regular cotton denim. Likewise, a solid white shirt is not appropriate.
A light blue might work. Maybe go with a different texture, a different weave that is more open so it breathes better and you're more comfortable during the summer. Striped shirts can work especially if you have bolder stripes, wider or larger scale stripes or maybe stripes in a different color. At the same time the whole ensemble has to work together. And we'll cover the specific skill of combining patterns especially stripes in a different video. Don't wear jeans and a sport coat if you don't know the dress code or if you're unsure about the formality at the event or the occasion you will wear it to. Why you might wonder? Well, if you're not sure about a dress code it always pays to dress one notch up.
In that case it would mean wearing your blazer with a pair of chinos rather than your jeans. Alternatively if you think that's over-the-top you can skip the jacket and just go with a casual dress shirt and a pair of slacks either chinos or jeans depending on what you think is right for the occasion. By the way during the colder months of the year, a tweed jacket works really well with jeans simply because it's more casual by definition.
It has a coarser weave. It has more warmer earth tones and so it's a great jacket that is usually single breasted and has notch lapels which makes it again less formal and therefore perfectly suited for jeans. That being said there are tons of other jackets which are less formal and therefore equally as well suited to jeans as a tweed jacket. Some of them include a Panama jacket which is more of a summery jacket. Another one, the Harrington jacket and you can check out more in our Harrington jacket guide here. So in conclusion, you can definitely wear a jacket with jeans just make sure it's casual enough and not your typical business suit.
When it comes to foot wear, brown shoes are your friend and make sure it's not too casual but also not too formal. In today's video I'm wearing a combination of dark wash denim jeans and a suit jacket which is part of a Prince of Wales suit with a slight brown over check. Obviously there's a lot of contrast between the jacket and so it works. I combined it with a cream or off-white dress shirt. It has button cuffs, no French cuffs.
And I also decided to leave them undone because it's a little warmer outside and it simply adds a more casual flare to your overall ensemble. Of course I skipped the necktie and instead I went with a very casual pocket square which is made out of a handcrafted linen with hand rolled edges and X stitches. You can find a rich selection of those pocket squares in this color or others in our shop here. For my shoes I opted for a reddish chestnut brown monk strap with silver buckles and a wingtip full brogue and I combined it with a belt in the same kind of color tone which is alligator and also has a silver buckle so everything is harmonious and works. For my socks I opted for a pair of Fort Belvedere socks in navy blue and yellow because they provide a bit of contrast to the shoe as well as the jeans yet they tie everything well together.
To learn more about how you can combine shoes with socks and pants, please check out this video here. If you enjoyed this video give us a like and subscribe to this channel so videos like this come right to your inbox. .